COME FOR YOGA – STAY FOR FAMILY
We've been in Montezuma for more than 20 years and our home is your home. Become part of our community and vacation in an environment where you can truly be yourself.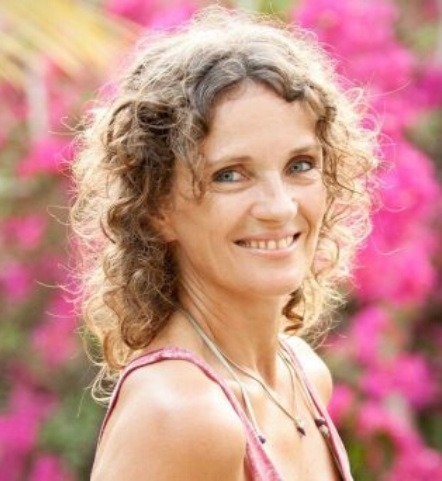 DAGMAR SPREMBERG
Founder & Director
MontezumaYoga was founded in 2001 by Dagmar Spremberg, a native German, as one of the first yoga retreat centers in Costa Rica. After leaving Germany in 1996 Dagmar moved to Los Angeles and later New York, where she began practicing and studying yoga with Elena Brower and Rod Stryker. Dagmar has been teaching yoga since 2001 and organised over 100 yoga retreats for other teachers and herself. She is a 500 hour certified E-RYT with Yoga Alliance and a graduate of the Institute for Integrative Nutrition in NYC. Her classes are heartfelt and intuitive, gently challenging and deeply nourishing.  Her yoga videos on YouTube are very popular with over 1 million views. She loves to travel and teach international Yoga & Hang Music Retreats with her partner GAUDAN. For more info please visit her personal website www.dagmarspremberg.com.
GAUDAN
Hang Music
Gaudan is a well known artist and muralist who has been living in Costa Rica for over 20 years. Besides his love for nature and creation he fell in love with the Hang instrument and enjoys playing it not only in Dagmar's yoga classes and retreats, but also for "The Gaudan Project", where he cooperates with other musicians and performance artists. His music can be found here: www.thegaudanproject.bandcamp.com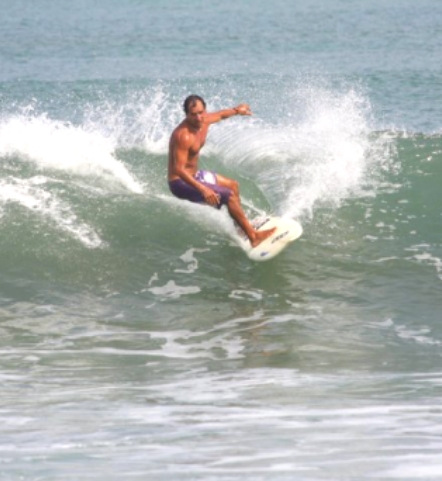 MAURICIO SABORIO
Surf Instructor
Mauricio Saborio Sanchez is a native Costa Rican originally from Puntarenas, where he started to surf when he was 17 years old. As the first surfer in this area of Montezuma he has a good eye for safety of his students. His own surf school is known as High Tide Surf School and works for us more than 10 years. Mauricio is the first person to have taught surfing in the known Playa Grande here in Montezuma, where waves are the best for beginner and intermediate surfers, and with more than 20 years of experience he is very trustworthy. Classes with Mauricio are guaranteed professional quality instruction in both English and Spanish. He is certified in First Aid and CPR.